Get On Board: Q&A with Hawaiian Babe Malia Murphey
Let's celebrate this often-overlooked fact: the benefits of surfing are endless. (Hurrah!) It has been proven that surfing improves cardiovascular, mental, and emotional health. From increased body strength, tone, balance and endurance to decreased levels in stress, anxiety and depression, surfing is one of the best sports/hobbies/exercises/play time activities one can participate in, no matter the talent or experience level. Which, my friends, is why we are packing up our boards and heading to the beach all Spring long. Luckily for us, Hawaiian surfer mega-babe, Malia Murphey, is riding shotgun. And(!) she is helping those of us who have never surfed before by sharing tips and tricks for beginners (or those who are beginning again.) Scroll further for our candid conversation with the surfing siren.
How long have you been surfing?
Surfing was a part of growing up in my familyso basically since the time I could walk, I've been on a surf board. Of course I didn't start begging to go surf - instead of doing homework - until I was about 10.So it's been 12 years?!
What do you love most about riding waves?
Everything.It is my safe haven.It keeps me connected with myself and nature, and reminds me how beautiful life is and how lucky I am.
What advice would you give to those who have never surfed before?
Learn in white water and on an 11 ft board with no one around. There will be a lot of falling and purling… unless you're a natural.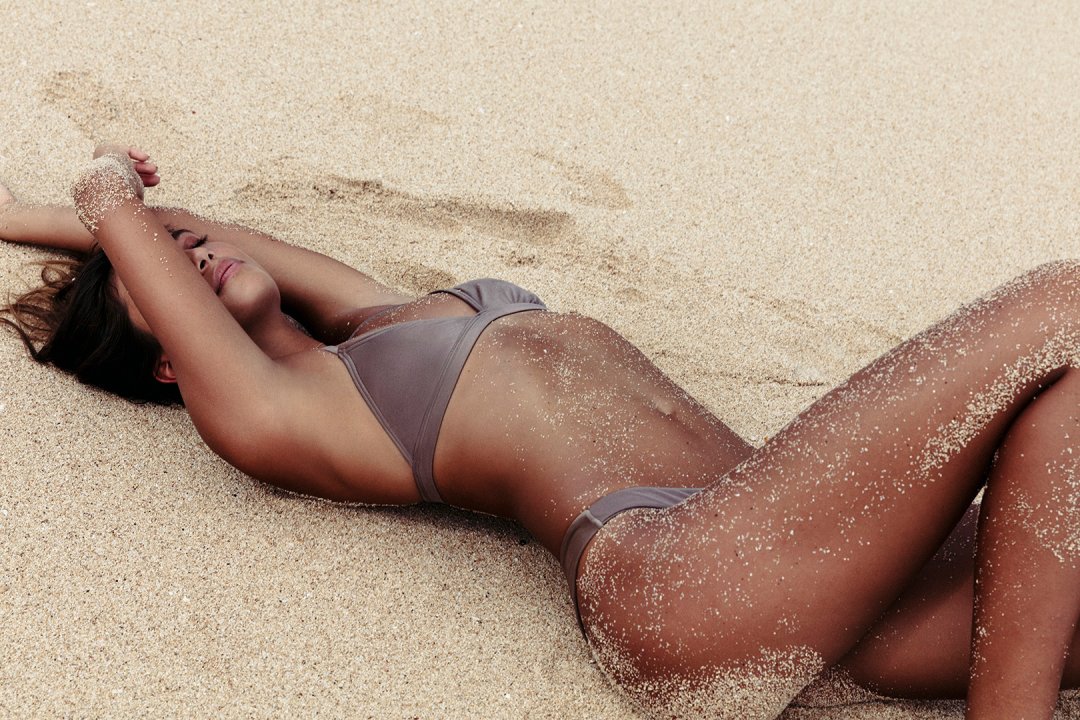 Is there anything a beginner could do to get ready to surf?
You have to build what I like to call surfing muscles and you get them just by surfing or attempting to surf everyday.Even though you might have muscle strength and work out, it doesn't mean you'll automatically be fit for surfing.You really need to be a strong swimmer too.
What tips would you give someone who might be afraid to surf?
Try it once and see if you like it. If you don't, why bother? You can always ride waves in your mind! He he.
Some people say surfing is a spiritual experience - do you agree?
Yes. Spiritual, cultural, awakening, rejuvenating.Surfing lifts you up.
Where are some of your favorite waves?
Hmm, that's a hard one. I'd have to say Waikiki, the wave "Magic Castles,"something in Panama, and "Swimming Pools" in Fiji.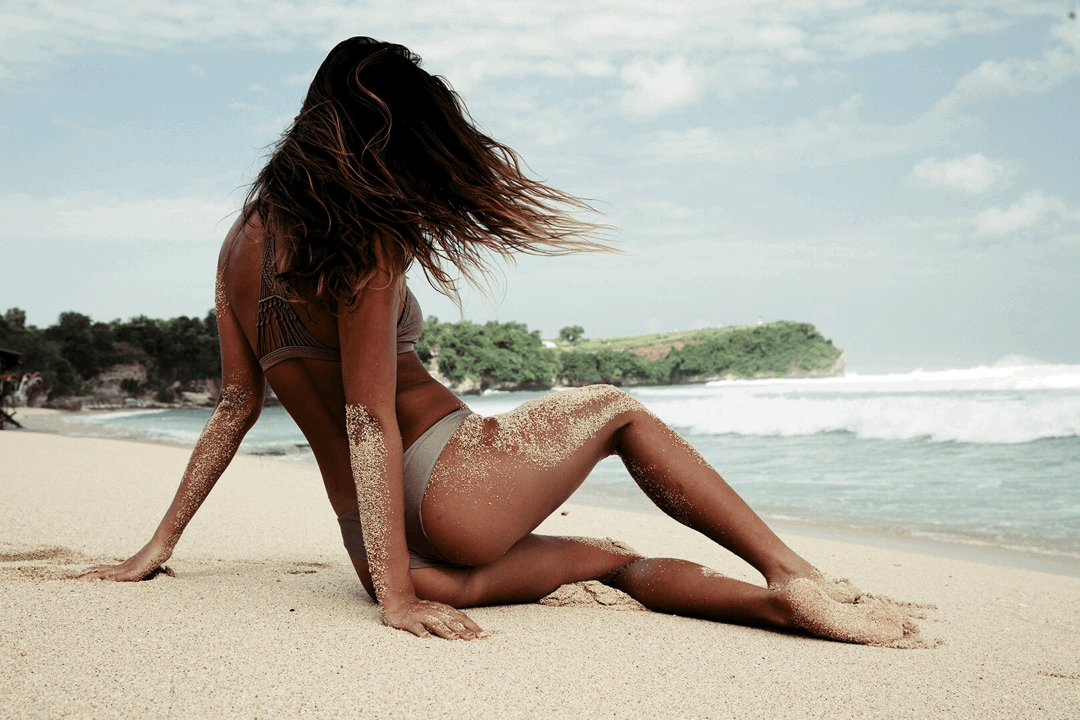 How would you describe riding an epic wave?
Perched on the nose sliding down a glassy 3ft peeling sloppy wave.
Thanks Malia, we'll catch up soon. See you on the waves!
Follow Malia on Instagram , and check out her website and blog.
Be sure to shop our newest Spring collection, featuring Malia!
.news-detail .body img { margin-top: 0px !important; margin-bottom: 0px !important; } .news-detail .body iframe { margin-top: 0px !important; margin-bottom: 0px !important; } .curalate-widget { margin-top: 10px !important; margin-bottom: 10px !important; } .curalate-widget-container { margin-top: 10px !important; margin-bottom: 10px !important; }